WEINIG PROFIPRESS LII
Performance and flexibility for your panel productions - the compact high-frequency gluing press for industry and trade.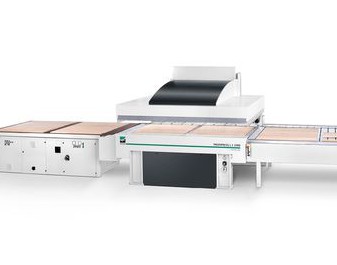 ---
The ProfiPress L II from the DimterLine is a very compact and high-performance gluing press of the highest technical standard and meets the most stringent safety standards. The modern, high-frequency technology ensures the shortest press times and fully hardened joints as soon as they are removed.
Gluing with the ProfiPress L II 2500 commercial with frequently changing panel sizes because of the short set up time. Your work is made easier and more efficient by the automatic pressing cycle and mechanical emptying of the press. The solid and heavy design of the pressure board ensures an exact alignment of the lamellas during the pressing process that results in an even panel surface with almost no mismatch. This means higher timber yield and less post-treatment. With the ProfiPress L II, even small and medium-sized businesses can glue economically and in line with market requirements.
The WEINIG ProfiPress II series offers you
Option excess length
To produce panels with a length in excess of 2,500 mm, the "excess length" option is available on request. With this, panels with a maximum length of 5,000 mm can be produced.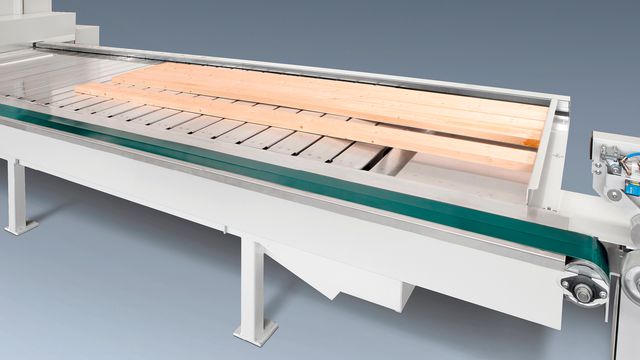 Semiautomatic gluing station with precision glue head
Controllable, automatic roller feeding of wood lamellae using a foot switch. Precision glue head for precise, automatic glue application. Up to 50% reduction in glue use and reduction in gluing time compared to manual gluing.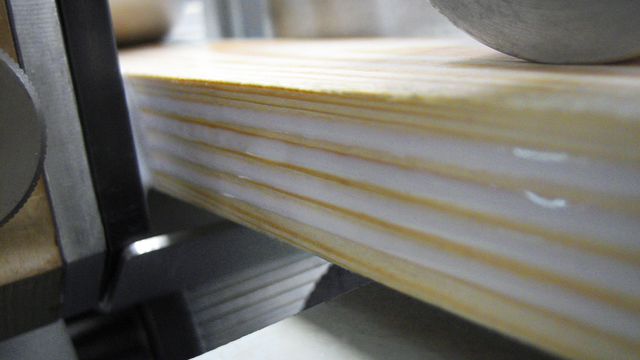 Manual gluing station
Powered infeed roller conveying and synchronized outfeed conveying. On request, with top pressure device for improved application of glue or for curved timbers.