NESTRO Sanding Table NAST 28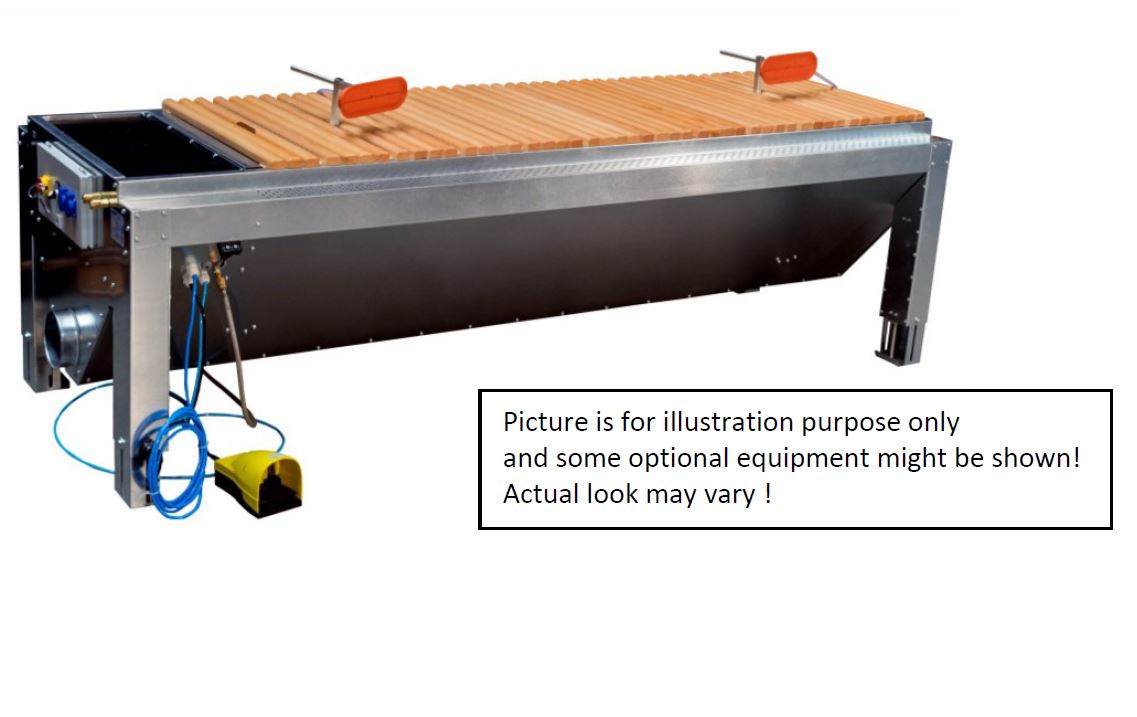 ---
Sanding table NAST 28
NESTRO grinding tables are ideal for collecting various dusts and for use under a range of operating conditions. Sturdy galvanized plate structure with vacuuming around the edges, adjustable feet (h =750 – 1050 mm), wood grate support, vacuum connection, The multiple socket strip is equipped with 2 outlets, 230 V, air pressure norm couplings for hand held machines and a control switch for extractor fans and the shut-off slides. The reinforced rim ventilation provides cleanness in the work area also with edge grinding. Standard version vacuum connection and operating panel on the right.
Technical details :
overall dimensions: l x w x h 2.850 x 1.000 x (750 –1.000) mm
work area: l x w x h 2.500 x 1.000
suction connection: d = 160 mm
power supply : 230 V/50 Hz
compressed air: 6-8 bar ( if optional equipment is included )
Various Sizes are available. Kindly contact us for more information on this product.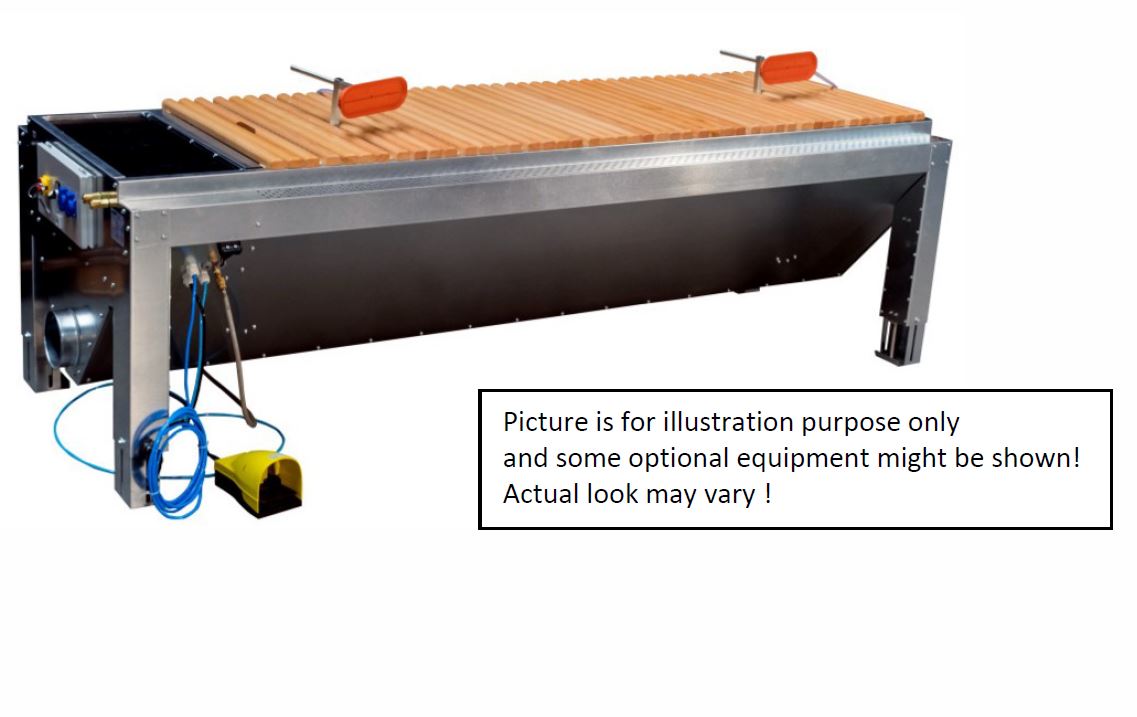 ---
Founded in 1977, NESTRO® Lufttechnik GmbH today is one of the largest established European manufacturers of extraction and filter technology products and systems, the downstream heating technology and surface engineering (extraction of grinding dust and paint mist) as well as sorting and disposal technology. More than 150 employees are engaged in development and production according to individual customer specifications for the woodworking and wood industry, the paper and corrugated industry, the plastics and metal processing as well as for the waste and recycling companies.
We think in systems and act for our customers. With us, you get everything from one source and optimally geared to each other. Our love of detail is not a luxury – it is the foundation of NESTRO®'s quality, because the smallest parts gain undesired importance when they break down. We know this area so well that we can coordinate all components with each other so they are streamlined. Identifying with our product and our long lasting experience in the extraction and filtering systems have resulted in an outstandingly high endurance for daily use. Our products are characterised by reliability, safety, efficient use of energy, reduced cost savings, integrative capacity, modularity and options for system integration and conservation of resources. The integrative capacity of our systems for existing system architectures as well as third-party systems highlights our goal of total customer satisfaction. NESTRO® systems cannot only be freely dimensioned and grow without a problem, they can also be used for very specific applications. One thing is certain – our systems will be compatible with your future.
NESTRO® is certified under ISO 9001: Quality from receiving area to the outgoing product. All new developments as well as any customer-specific test assemblies are tested realistically and rigorously in our own in-house testing booth. This approach creates independence. CAD/CAM assembly enables the required dimensional accuracy of all the components and systems made by us. And you can assure faultless functioning and optimal energy consumption for our products and systems over many years by using our maintenance contracts.