WEBER KSN COMPACT
The special model from WEBER for wood sanding, veneer sanding and lacquer sanding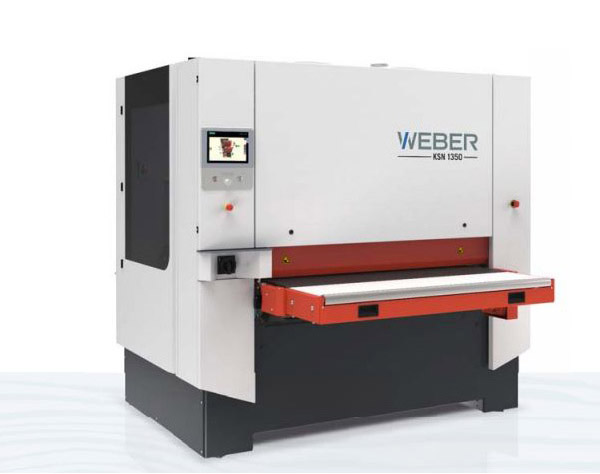 ---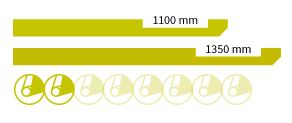 The special maodel KSN compact offers sophisticated WEBER sanding technology in a stadardised package at an attractive price. The KSN compact guarantees perfect sanding results and meets the highest standards for the skilled trades.

WEBER SANDING TECHNOLOGY 
WEBER KSN COMPACT HIGHLIGHTS
---
WEBER Wide belt sanding
The contact roller is used in the production of plain surfaces, what is also known as calibration. The spiralshaped, grooved roller guarantees the highest degree of precision and enables large chip removal and ensures a long service life as well. The sanding pad serves to ensure improved surface quality – with solid wood and veneers. The segmented version of the sanding pad with electronic control can process tolerances up to 2 mm with the highest consistent quality.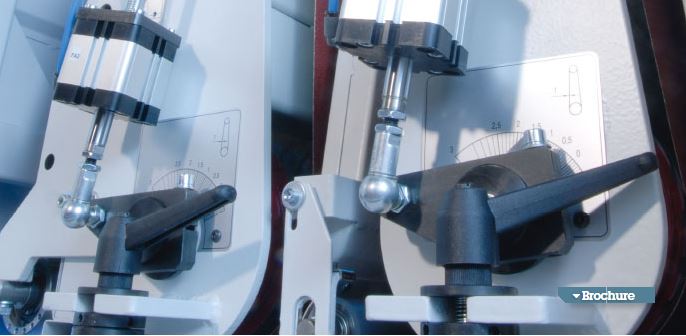 WEBER "X-Schliff"
Flexibility is becoming more and more important. For this reason, WEBER "X-Schliff" offers all the sanding processes combined in a single station. The sanding station can be easily converted from wide belt to cross belt sanding. Thus, sanding processes can alternate between calibration, longitudinal or cross sanding or using WEBER CBF sanding technology. As today's requirements for various surfaces and lacquers call for different sequences of crosswise and lengthwise sanding, this new technology is able to respond to it. It enables lengthwise or crosswise final sanding, thus saving an additional machining station.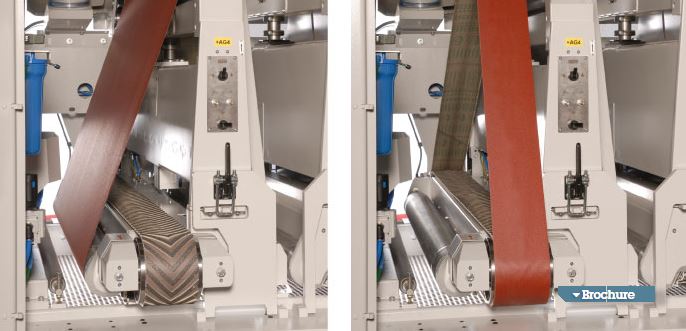 WEBER ISA/ISD Segmented platen
Uniform sanding pressure on edges and surface is prerequisite for achieving good sanding results. The solution from WEBER: freely movable pressure pieces that are affixed to the sanding lamella always position themselves automatically flush against the sanding belt, the necessary uniform pressure distribution on lengthwise and crosswise edges then occurs automatically. This prevents the interference of lateral forces on the actuating cylinder. The arrangement of the pressure pieces on the sanding lamella makes every additional contaminationprone guide unnecessary, allowing the system to operate completely maintenance-free. In addition, certain areas can be processed with different sanding pressures: a great advantage, among others, during lacquer intermediate sanding, where lacquer material tends to build up along the edges in certain application rocedures.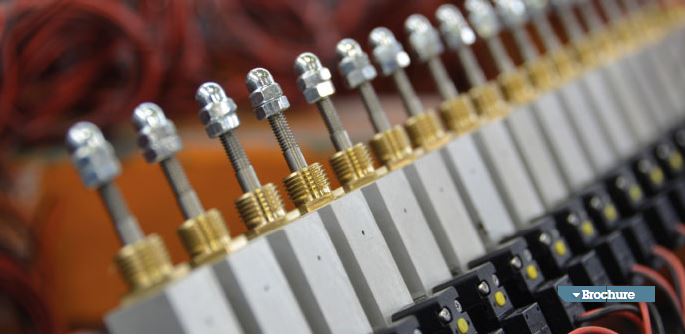 WEBER CBF Sanding technology
A sanded surface free from chatter marks is an outstanding quality feature. WEBER has found the perfect solution in CBF technology. It operates with a crosswise running lamella belt situated internally within the wide belt station. The pressure lamellas continually interrupt contact to the sanding grains and thus prevent the sanding belt from leaving undesired chatter marks. The result: the surface is perfectly smooth and even. At the same time, the continually changing force prevents the surface from heating up and the sanding belts from sticking during the processing of lacquered and plastic surfaces. Similar to a cross sanding unit, the lamella belt operates without a control system, it retains the full tolerance compensation of the sectional pressure beam, wears evenly, and is economical to replace.
WEBER i-TOUCH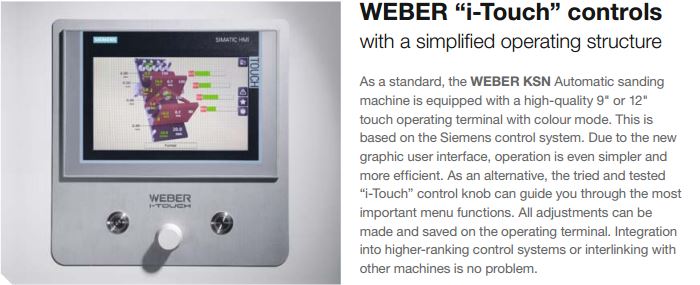 Please enter your details below to download the brochure