WEBER LCS
The entry-level model from WEBER for wood sanding and veneer sanding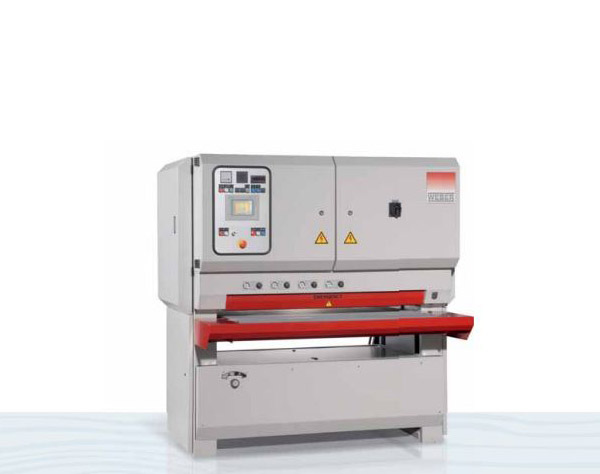 ---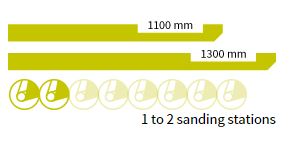 The LCS series possesses the WEBER sanding technology with the patented ISA segmented platen system within the framework of a single or double belt version. The single belt machine is equipped with a combined station, the double belt machine has a contact roller station as well as a combined station. Calibrating and finish sanding can be performed individually or in combination.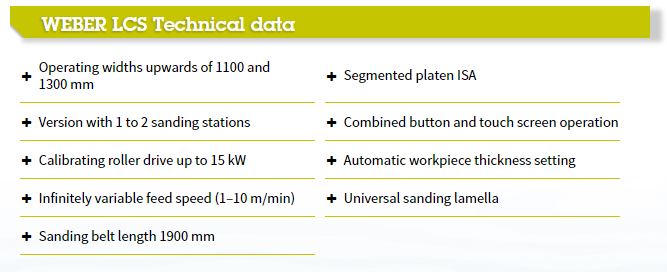 WEBER LCS HIGHLIGHTS
---
WEBER Wide belt sanding
The contact roller is used in the production of plain surfaces, what is also known as calibration. The spiralshaped, grooved roller guarantees the highest degree of precision and enables large chip removal and ensures a long service life as well. The sanding pad serves to ensure improved surface quality – with solid wood and veneers. The segmented version of the sanding pad with electronic control can process tolerances up to 2 mm with the highest consistent quality.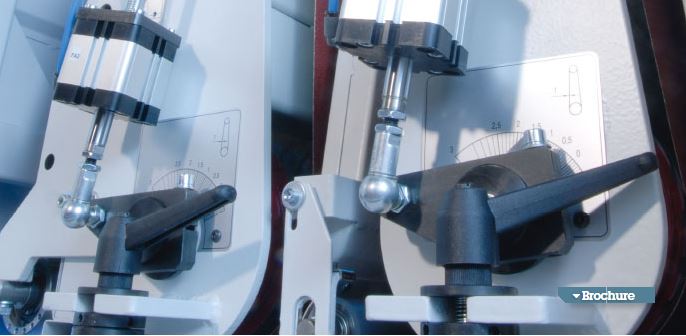 WEBER ISA Segmented platen
A good sanding result is dependent upon reliable segmented platen technology, which adjusts the sanding pressure of individual segments to the workpiece size via electronic control. With the patented WEBER ISA version the pressure pieces and sanding lamella form one unit. This unit is maintenance-free and resistant to dirt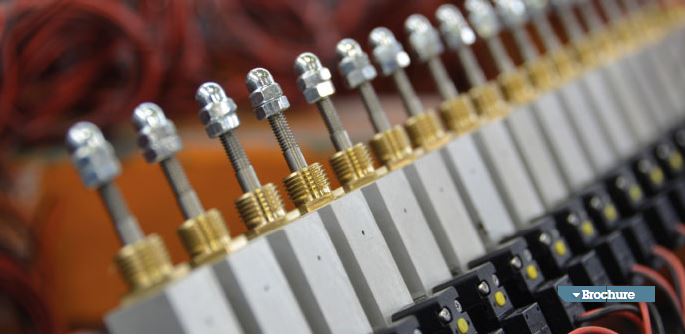 WEBER i-TOUCH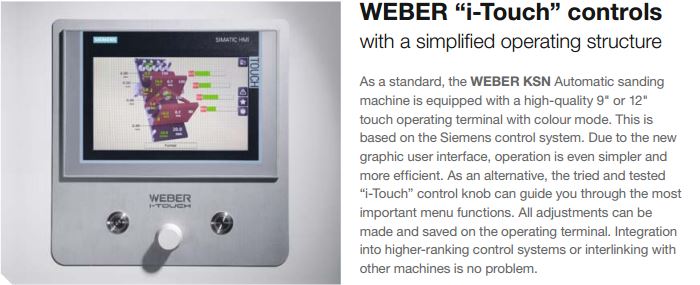 Please enter your details below to download the brochure