HOLZ-HER CUT 1254
Maximum Cutting Precision in minimum Space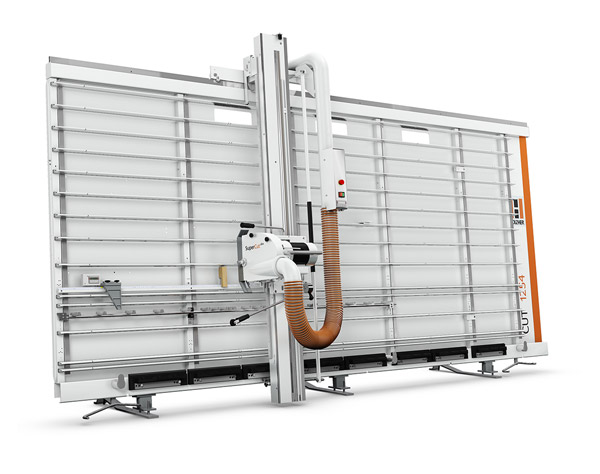 ---
The CUT 1254 – we have been working hard to save you Work
The CUT 1254 vertical panel saw from HOLZ-HER combines proven technology from over 50 years of experience with a basic, solid design offering you a unique price/benefi t ratio. The CUT 1254 is available in two frame versions with cutting length of 4,300 mm and cutting height of 1,900 or 2,200 mm.
Completely welded frame with extremely high rigidity
Precision cutting quality – finished cuts ready for immediate edgebanding
Powerful 4 kW sawing motor
Space-saving division with support surface of only 5 m²
Easy and ergonomic operation for the in-and-out movement of the sawing unit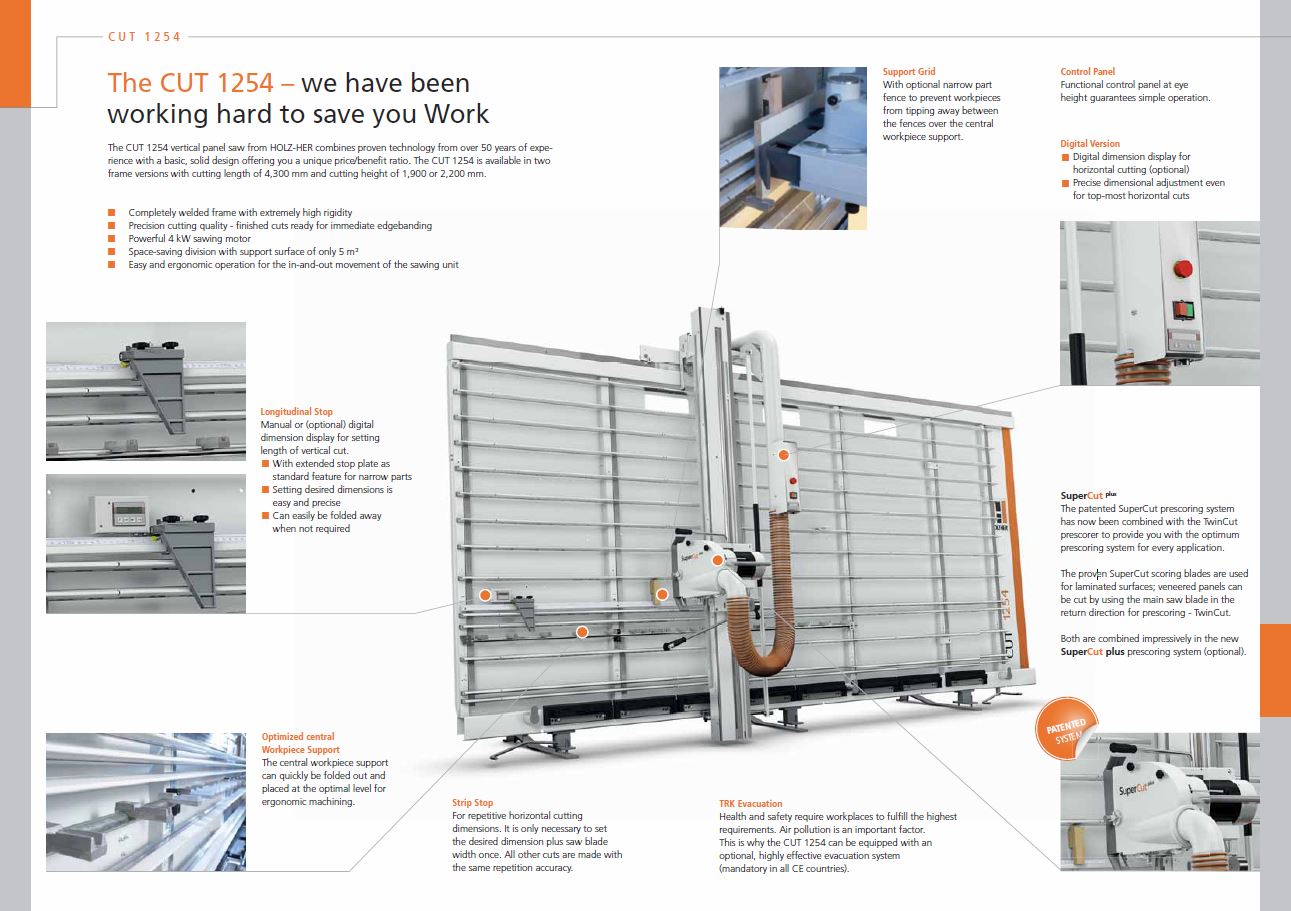 Vertical Perfection on only 5m² (metric) from HOLZ-HER GmbH on Vimeo.