HOLZ-HER CUT 1255/1260
The CUT 1255 | 1260 – for a good cut every time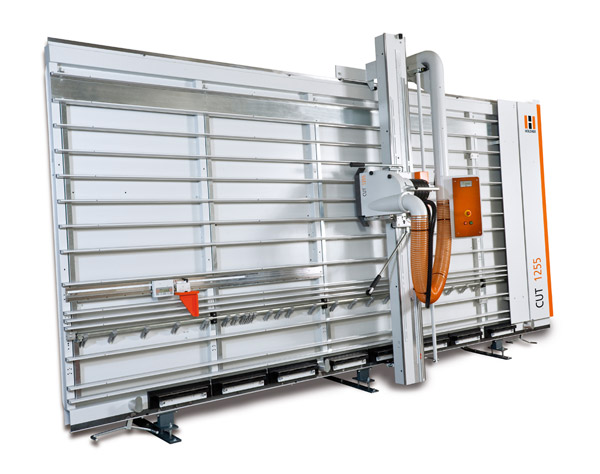 ---
Excellent stability, high precision, perfect ergonomics and attractive design – the vertical panel saw CUT 1255 | 1260 appeals to all senses. The overall design and details of the CUT 1255 | 1260 are based on absolute precision and angularity. The CUT 1260 is the automatic version for rationalizing your work.
Fully welded frame with extremely high rigidity
Precise guidance of the saw beam and the saw unit for an accurate cut
Powerful 4 kW saw
NEW: optimized stable hinged support rail over three panels to the workpiece support
Lower work support: conveyor rollers for lifting and for handling the panel whilst being careful with the workpiece
Easy ergonomic use plunge-in and -out of the saw unit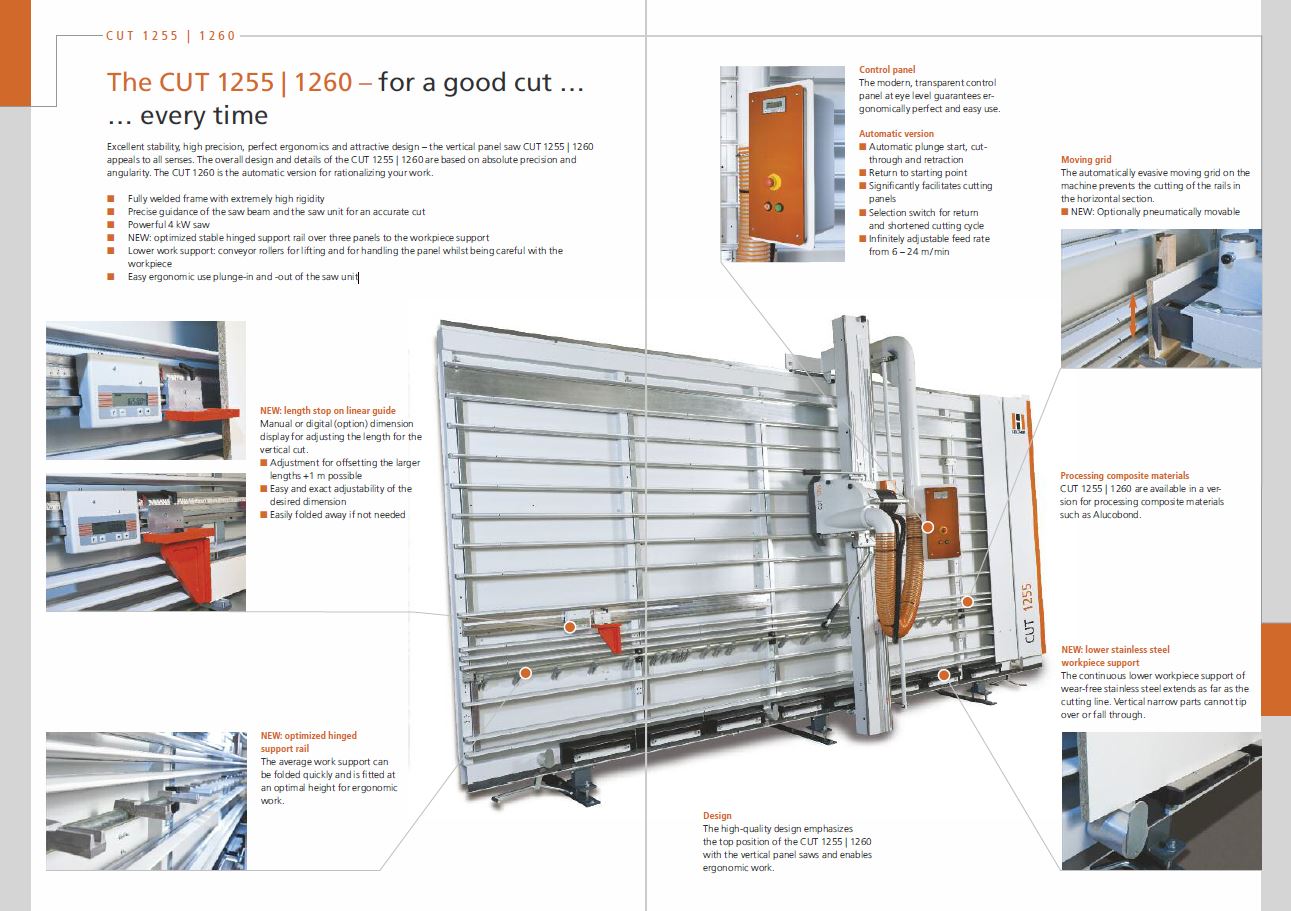 Vertical Perfection on only 5m² (metric) from HOLZ-HER GmbH on Vimeo.