HOLZ-HER STORE MASTER
The perfect storage solution - the beginning of success!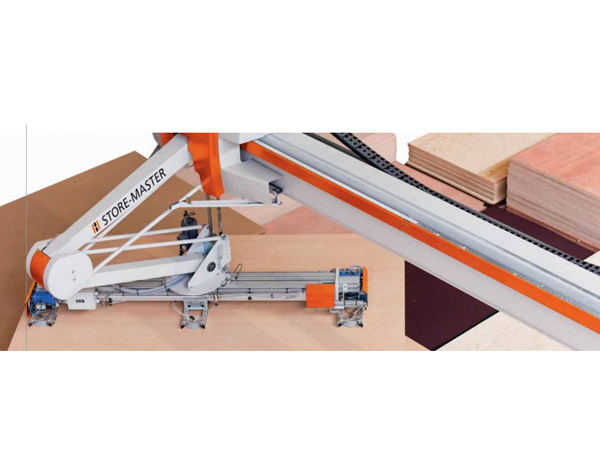 ---
The STORE-MASTER 5110 panel storage system handles your storage fully  automatically, as well as charging and return of remnants from highly varying types of panels – for nesting CNC machines and/or panel cutting saws!
This is HOLZ-HER's perfect, complete solution for automatic panel handling and charging.
Our specialists with many years of experience  re looking forward to helping you determine the perfect size for your storage facilities.