HOLZ-HER TECTRA 6120
Perfect panel processing is our passion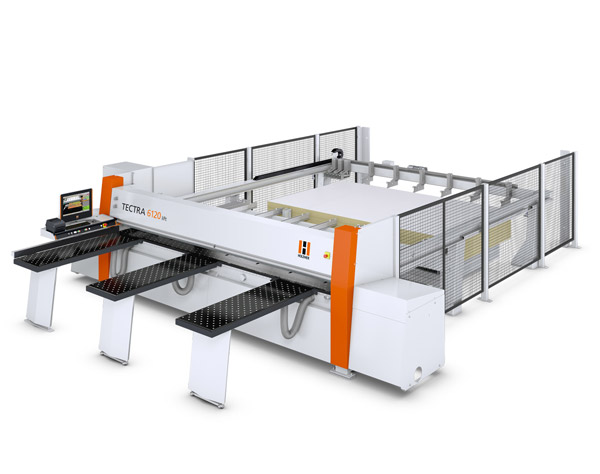 ---
The TECTRA 6120 series beam saws impress with their high performance. They are variable, compact and therefore even fit in shops where work areas require extremely economic planning. Nevertheless their cutting performance is far beyond standard. The free-supporting, torsionally rigid design of the base frame as well as the high quality equipment are distinguishing features of these panel cutting saws.
Saw carriages, sawing units and rip fences are held precisely by ground V-guides, preventing vibration. This ensures clean and precise cuts over the long term.
Electronically-controlled saw carriage, depending on the model, for extremely short cycle times and a high level of productivity. Also ideal as cutout equipment e. g. for precise grooves.
Infinitely variable feed rate of 0 to 130 m/min (up to 70 m/min for the classic).
Saw carriage return speed of up to 130 m/min (up to 70 m/min for the classic).
The high quality rack-and-pinion drive offers high acceleration rates and rapid operating cycles without effort.
Rip fence return speed of 100 m/min, positioning speed of 25 m/min (CE).
Electronically-controlled pressure beam with optimized hub for short cycle times.
Air cushion support tables and machine table depending on the model – for easy and careful material handling of heavy panel stacks.
Enables perfect solutions for charging and lifting table or storage systems. The dynamic and lift versions are ideally equipped for charging thanks to the storage system and lifting table.
Your cutting – perfect and efficient
---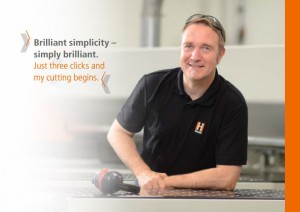 Automatic cutting
Improved and easier handling.
A1 quality of cuts.
Shorter machining times.
Energy management
Low energy consumption through efficient use.
Fewer emissions.
Optimized extraction technology.
Software-controlled efficiency checks.
Simple work preparation
Optimization software.
Production schedule planning.
QuickWorks – the perfect optimization assistant.
Pre- and post-calculation. n Material management.
Complete solutions
Optimally prepared for charging systems, lifting table solutions and storage systems.
Perfect for machine networking.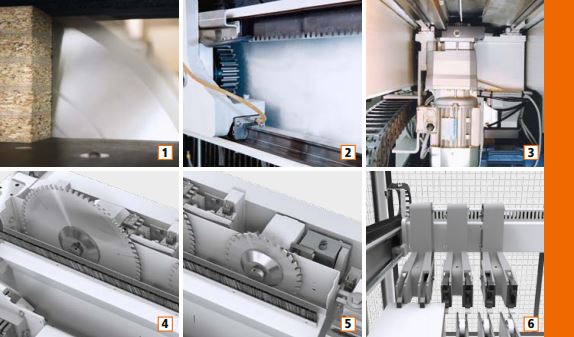 TECTRA: The right step for the perfect cut
Automation of the operating procedures
Data transfer from third-party programs.
Three clicks to cut.
Rapid and simple creation of cutting plans.
Higher performance in cutting.
The path to correct work preparation.
Pre- and post-calculation of the cutting jobs.
Ready for connection to third-party software and storage systems.
Simple operation – rotating and swiveling control panel at eye level
Fast and reliable
Most rapid programming of its type.
Clear machine control.
Simple and uncomplicated operation.
Equipped for all your projects.
Overview of order workload.
Cost assessment.
Proven safety for your employees.
Harmonized workplace.
Perfect ergonomics for your employees.
Perfect, uniform cutting.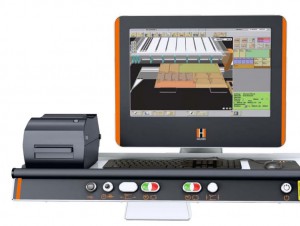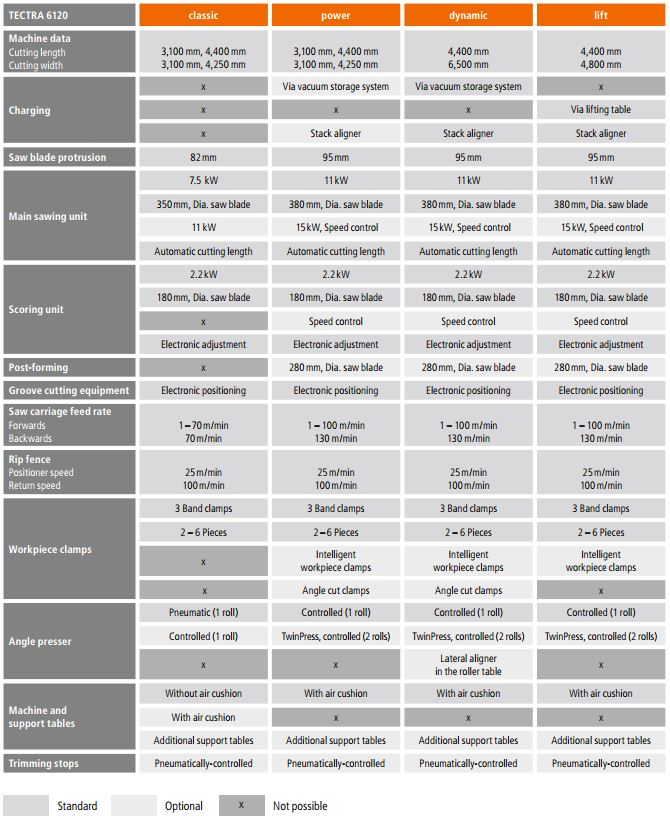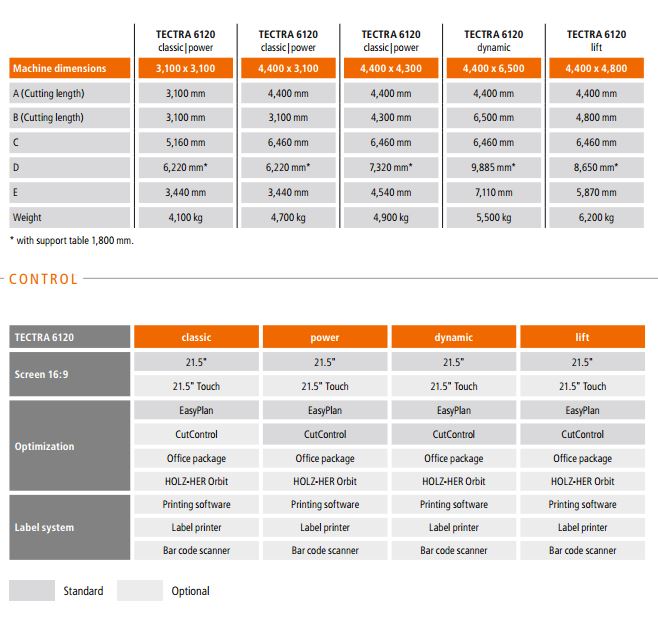 Please enter your details below to download the brochure