HOEFER Hydraulic Hot Press
Hydraulic hot presses – EXPERT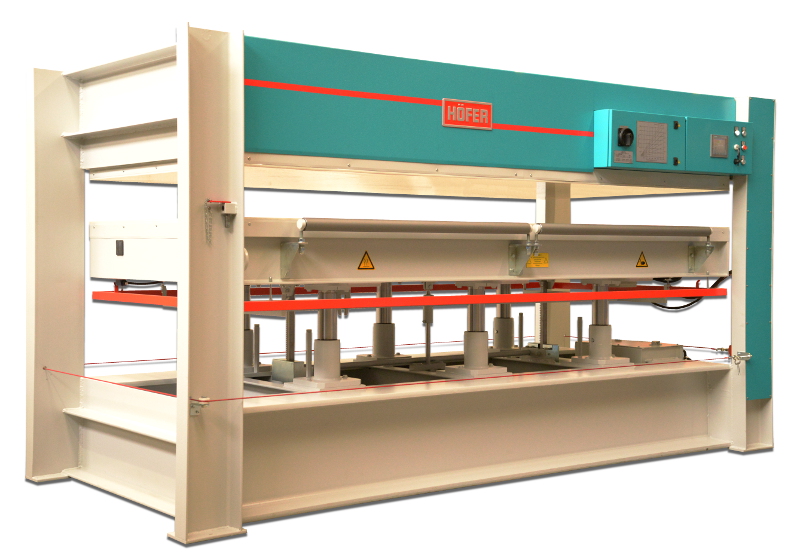 ---
Robust, strong and durable.
Continuous engineering made this a state-of-the-art machine, which is keeping pace with modern technology.  Sturdy construction, operational comfort and safety along with the HÖFER thermal-stable electric heating plates are just some of the few essentials.
Your advantage:
– A1 workmanship with respect to design and construction.
– open to all four sides
– lockable main switch
– push-button control
– hydraulic submersible pump
– table movement surveillance in both directions
– automatic presstime and opening
– automatic pressure switch
– variable stroke limitation
– heavy duty gear rack balance
Highlights
Touchscreen – easy to operate, TARGET and ACTUAL values are clearly displayed
Patented heating plates – HÖFER-system prevents gluing-errors in case of phase failure
Digital temperature regulations incl. safety temperture sensor
Sizes of presses: from 2200 x1100 to 3300 x 1700 mm
Pressure force: from 50 tons to 200 tons
Special sizes and pressure forces on request.