WEINIG FlexiRip
WEINIG FlexiRip JrionLine: The universal longitudinal circular saw — the all-rounder for every operational scope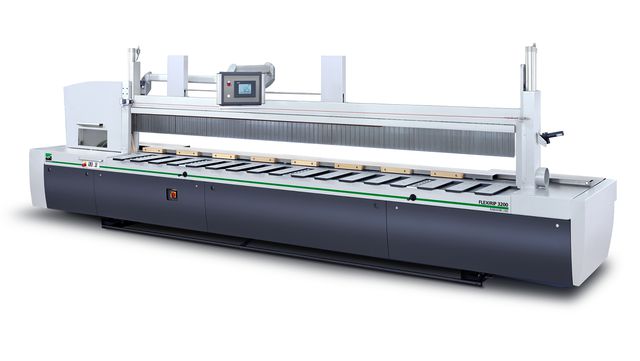 ---
The genuine Jrion from WEINIG offers universal applications in small, medium-sized and large operations. When it comes to cutting planks, boards and panels, the FlexiRip has established a reputation as an efficient and flexible longitudinal circular saw. Customers particularly appreciate the high levels of flexibility, the optimal wood recovery and the one-man operation. FlexiRip: the solution when it comes to universal application! In addition to solid wood, a range of other materials can also be cut, including plastic, aluminum and a variety of panel types. The FlexiRip's cut length and usable width is harmonized with its workpiece dimensions. Operation is simple: Lay and align the workpiece on the machine table and initiate cutting via the pedal! When the pedal is released, the saw blade dips and returns to the start position. The feed speed can be continuously and finely adjusted from 0 – 80m/min.
The WEINIG FlexiRip series provides
Efficient and powerful ripping
Optimum material yield
Comprehensive safety concept
Can be integrated in pre-cutting systems
The WEINIG FlexiRip JrionLine provides
High cutting precision
High production output, even with extremely hard materials
Comfortable one-man operation
Quick saw blade change
High operational safety
Very user-friendly
Anti-blocking system
Perfect saw carriage concept
The guide system of the saw carriage is significantly optimized for even better cutting quality: The saw carriage is guided via lateral rollers on wear-free, hardened and precision-ground tracks. When cutting pressure becomes excessive, the anti-blocking system is automatically activated. This concept ensures play-free action and high cutting precision in the 1/10-mm range. At the same time, optimal safety is also guaranteed.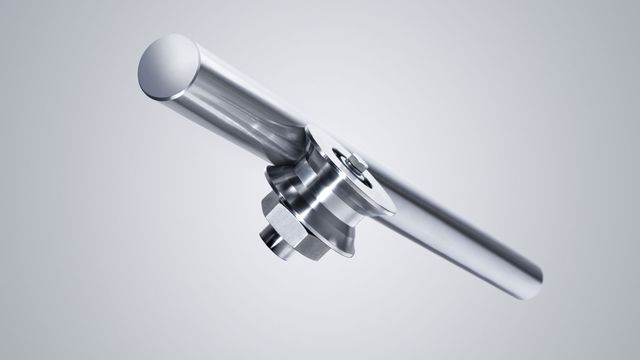 Precise positioning fence
The positioning fence is adjusted via play-free and low-wear ball screws. This ensures smooth and even running and optimal dimensional accuracy, even with difficult workpieces. Ergonomically placed joysticks and a user-friendly large digital display help prevent operator fatigue.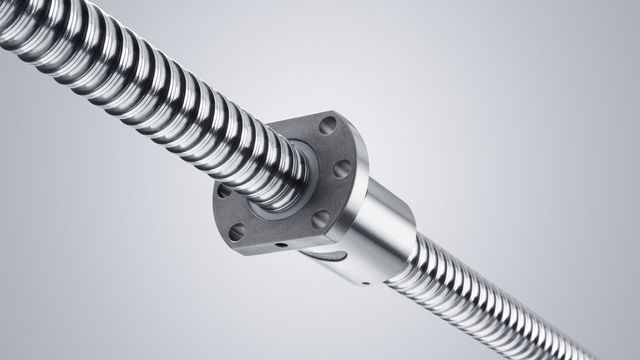 Practical machine table coating
The front machine table elements comprise special, low-friction, abrasion-proof plastic, allowing easy movement and alignment of heavy workpieces. The plastic supports are also prismatic on the side. These enable easy insertion of various options (e.g. ball bearing plates, bevel supports, mitre fence etc.) at any position on the machine table.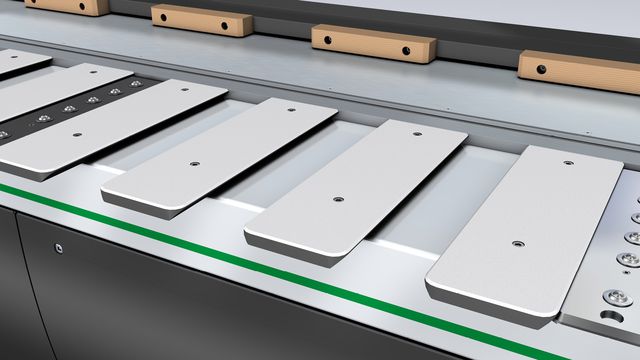 Options:
Flexicut: The FlexiCut crosscut saw makes the FlexiRip a modern cutting line.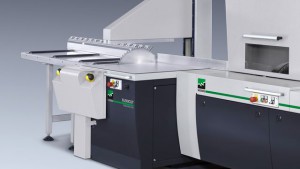 StripLock: The automatic kerf seal (patented) prevents wood chips from entering the machine interior.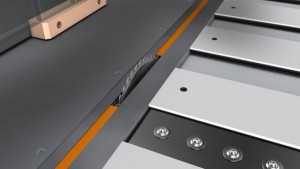 Workpiece Hold-Down Unit: The parallel clamping pressure of the hold-down unit guarantees secure material clamping during cutting, even if the work piece is not centred.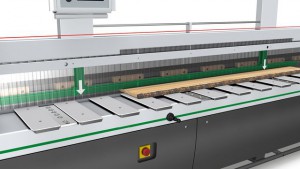 Video: