KUPER FWS 1250
KUPER FWS 1250 Veneer Splicing Machine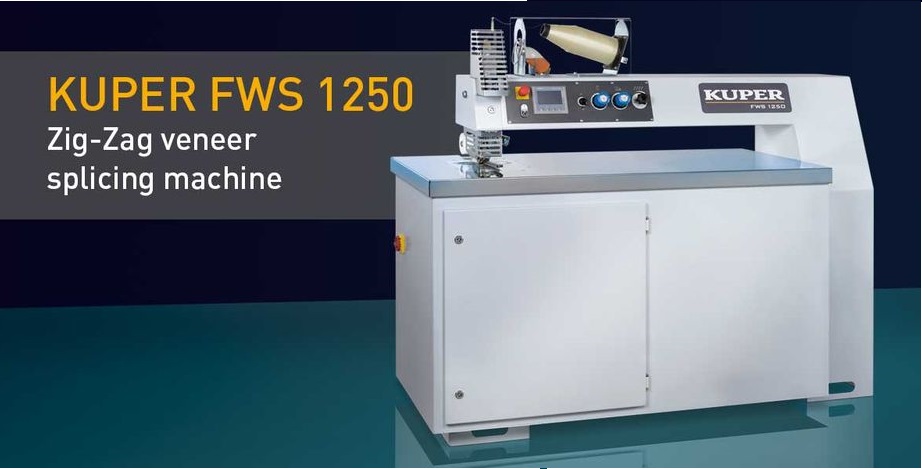 ---
The KUPER FWS 1250 splices veneers at a racingly fast feed speed of up to 60 m/min. A special KUPER glue thread is applied via a heating tube in a zig-zag or wavy line pattern. This ensures tight joints, strong adhesion and tear resistance even on very wavy veneers.
KUPER FWS 1250 –  fast & precise
NEW: Customized User Interface – intuitive work, just as all KUPER machines
etremely fast and precise – ideal for industrial production
user friendly PL-Control
tight joints, strong adhesion and tear resistance are guaranteed, also for extremely wavy veneers
Advantages at a glance
touchpanel to control the main functions: heating power in standstill and operating mode
pneumatical lifting of the glueing head
disc drive with tolerance compensating mechanism
start function via optical light sensor
pneumatically driven thread break-off roller
maintenance friendly
Operating Panel
All operating elements are clearly arranged. Parameters like temperature of heater in standstill and running mode or the feed speed are easily and quickly adjusted via the touchpanel.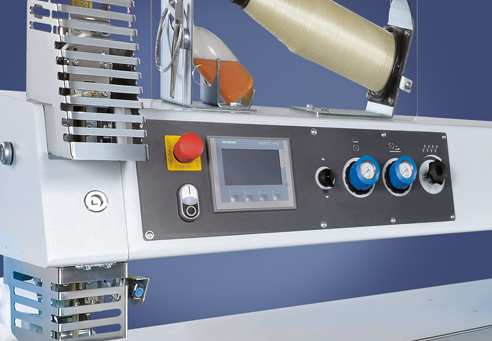 The KUPER FWS 1250 in operation