HOLZ-HER AURIGA 1308 XL
Top features for maximum productivity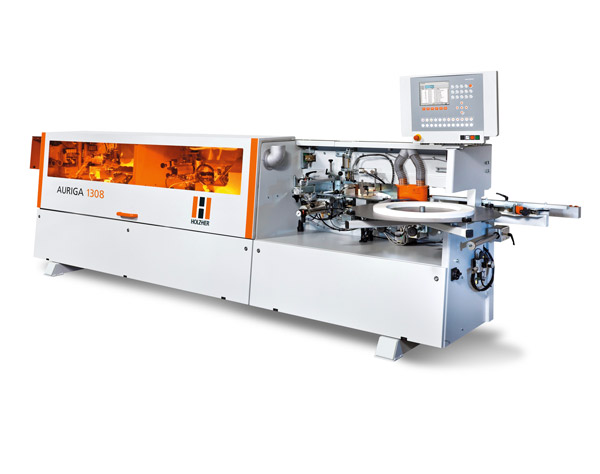 ---
The AURIGA series offers high tech in minimum space and concentrates on the significant aspects for high quality edgebanding. The series is designed for workpiece thicknesses of up to 60 mm and edging thicknesses of up to 8 mm. High performance jointing and copying units increase the processing range for the AURIGA series. The above-average productivity and top features make this series the best in its class.
Stable, welded base frame with noise abatement hood in equipment area.
Ergonomic control positioned directly in entry area.
As of the AURIGA 1304 model, the machines have a premilling unit with two cutting motors and adjustable linear guide in the entry area. Also available without premilling unit, if desired.
Highly flexible glue application with Glu Jet Hybrid Technology as standard feature on all models.
Diamond tipped cutters with integrated chip removal as well as precise concentricity and long tool life as standard features.
High performance equipment for perfect edging finish.
Clean and perfect edge processing.
Superior competency for edgebanding
Focusing on essential features, the HOLZ-HER edgebanders combine compact design with a high degree of automation, making HOLZ-HER the standard for modern cabinet makers.
Model Options: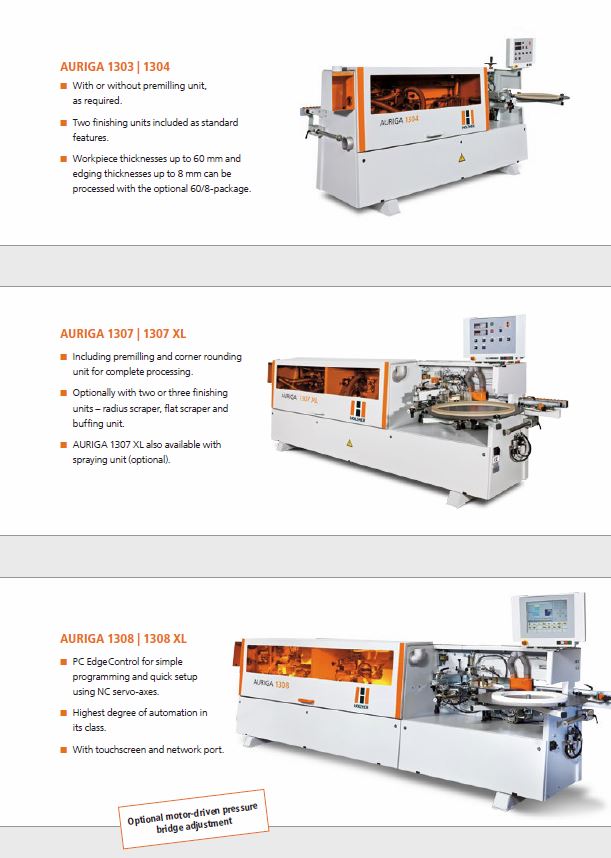 Glu Jet – Zero Jointwith Thin Film Technology
The clear advantages of our hybrid technology in combination with the new HOLZ-HER thin film technique make this gluing system the all-rounder for craftsmen and industrial users. Visual zero joints with PUR glue – allowing use in wet areas – are natural for HOLZ-HER customers.
Ultra-thin glue joints, easily equivalent to industrial laser edges, are easy to achieve with the HOLZ-HER Glu Jet system, which also offers unrivaled flexibility.
From state-of-the-art, high gloss edging right up to thick edging cross sections in the solid wood range, HOLZ-HER remains unequaled in terms of appearance, regardless of the material. HOLZ-HER sets tomorrow's trends today.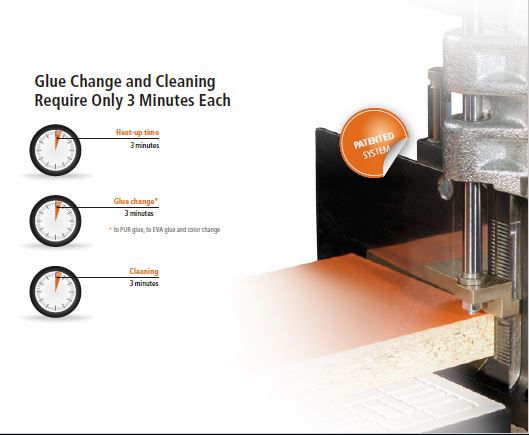 All Glue Jet Systems are able to run with PUR Glue.
PUR Glue is the Standard for Professional Cabinet Makers.
Industrial technology for every shop – with the Glu Jet System  you can process PUR glue on a standard basis; just as simply as EVA glue.
No additional glue basin.
No expensive nitrogen tanks.
High strength joint for extremely long service life.
Resistant to heat and water, providing quality advantages in all areas of cabinetmaking.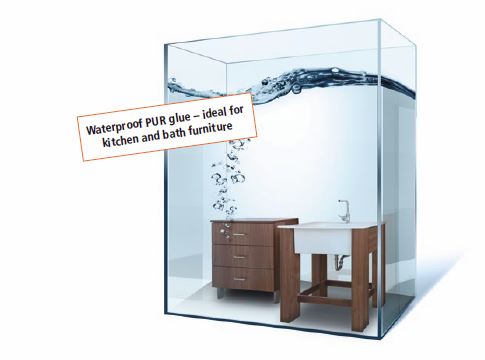 GLU JET – Zero Joint with PUR (Metric) from HOLZ-HER GmbH on Vimeo.