HOLZ-HER LUMINA 13-Series/15-Series
Single-company Quality – from Steel Plate to Finished Machine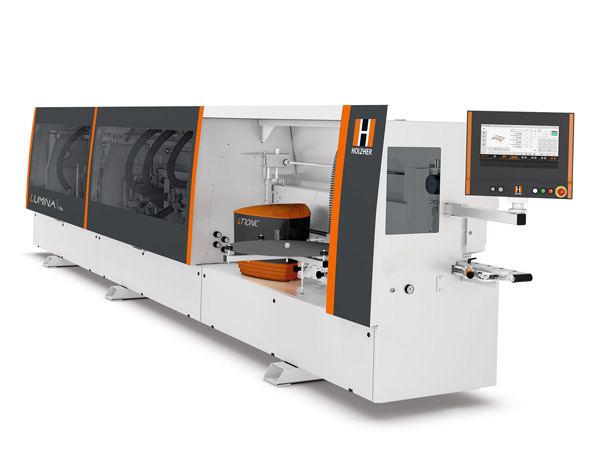 ---
Up to 2200 tons of steel and aluminum are used in HOLZ-HER's own frame construction. A laser cutting unit with fully automatic charging optimizes cutting steel plates with thicknesses up to 25 mm. These material thicknesses are reflected on the edgebander in all design parts relevant for rigidity.
With a nominal pressing force of 400 tons, a number of hydraulic trimming presses ensure perfect part shape using automatic material thickness measurement and pressure control.
The individual parts are welded together very carefully. Optimally designed welding equipment ensures high quality consistency for your machine.
The completely welded frames are milled with high precision on a number of longbed cutting machines. This ensures that all surfaces are optimally prepared for later attachment of guides and equipment.
After cleaning and painting, the frames are moved to final assembly, where all units and components are installed.
Before packing and shipping, comprehensive final inspection is performed to guarantee highest quality standards for your machine.
LUMINA SERIES 
In addition to our LTRONIC and Glu Jet systems, our LUMINA series offers everything required for a professional edgebander. Up to 25 NC servo-axes for maximum automation of all machining units with exact repetition at the touch of a button. Even the pressure and glue quantity settings can be made fully automatically and adapted to the specific requirement. The HOLZ-HER LUMINA with LTRONIC laser edging unit sets the highest, professional standards for edgebanding without compromises.
Fully automatic control of machining units at the touch of a button using NC servo-axes without opening the hood.
Ergonomic operation with 18.5″ latest generation touch screen control in 16 : 9 format. Includes an intelligent edging library for rapid selection of laser edges.
Maximum precision and processing reliability for many years with torsionally stiff, welding machine columns.
HOLZ-HER Ensures Perfectly Invisible Joints
The LUMINA series offers a unique combination for panel processing: Two systems for perfect invisible joints.
Our Glu Jet application system for standard use of PUR glue.
LTRONIC, the laser edging unit from HOLZ-HER is unbeatable in terms of speed and cost efficiency.
Glu Jet – Waterproof Invisible Joints with Thin Film Technology
Industrial technology for small shops – with the HOLZ-HER Glu Jet system, you can process PUR glue on a standard basis; just as simply as EVA glue. Strong arguments for you and your customers:
No glue pots.
No expensive nitrogen tanks.
High strength joint for extremely long service life.
Resistant to heat and water, providing quality advantages in all areas of cabinetmaking.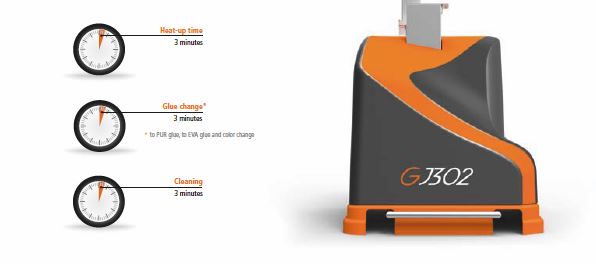 LTRONIC– Perfect Invisible Joints with Laser Edging 
Co-extruded and subsequently coated "Laser Edging" can be processed with LTRONIC. The NIR module in our LTRONIC unit can transfer heat energy quickly and precisely to the specific point required making it ideal for activation of function layers on laser edging.
Visually perfect results – tone in tone with invisible joints.
No heat-up time.
Noiseless processing.
No cleaning work.
Pioneer in terms of energy efficiency.
Completely clean postprocessing
Your Advantages with the NIR Module in the LTRONIC
Immediate Availability
No non-productive heat-up times whatsoever. Immediate availability at the touch of a button.
Noiseless Processing
LTRONIC operates without any noise emissions whatsoever and without compressed air.
High Tech Cooling from CNC Technology
The NIR module (Near Infrared Radiation) is kept at a uniform temperature by its liquid cooling system allowing continuous production without pauses for cooling.
High Energy Efficiency
The wave length of our NIR module (Near Infrared Radiation) is very close to the intensity of the diode laser allowing it to optimize its energy with the utmost precision over the entire
length of the workpiece. No energy is lost during set-up times.
Glu Jet and LTRONIC Changing Station
On the LUMINA users can change over from the Ltronic to the Glu Jet unit as required within minutes using the high precision HSK interface from our CNC technology.
The LUMINA has an automatic unit recognition feature and is ready for use immediately after changing over to the Ltronic. The change over time from edge to edge is only 5 minutes.
On the LUMINA the Glu Jet as well as the Ltronic both have edging magazines with optimized feed angles, allowing uncompromising  edging variety, stating from modern high gloss edging to thick edging cross sections in the solid wood range.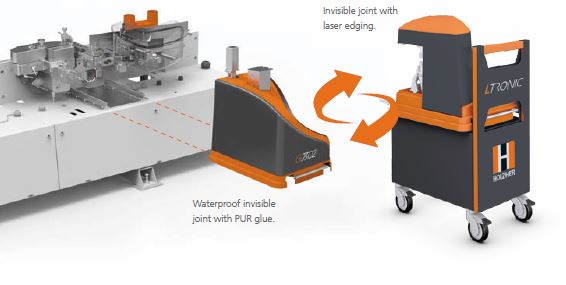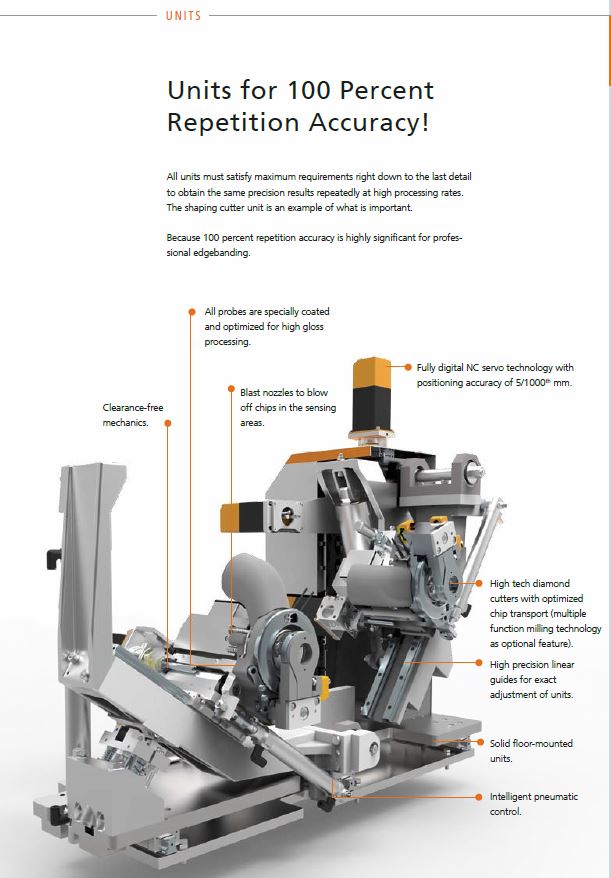 MULTIFUNCTIONAL PACKAGE (OPTION)
The multifunctional package for cutting, corner copying and radius scraping provides a perfect appearance for all your normal edgebanding processes, such as flush cutting, varying radiuses and chamfers. Tool-changing is a completely automatic process via the NC servo-axes, multistage tooling technology and zero-clearance mechanisms for maximum precision.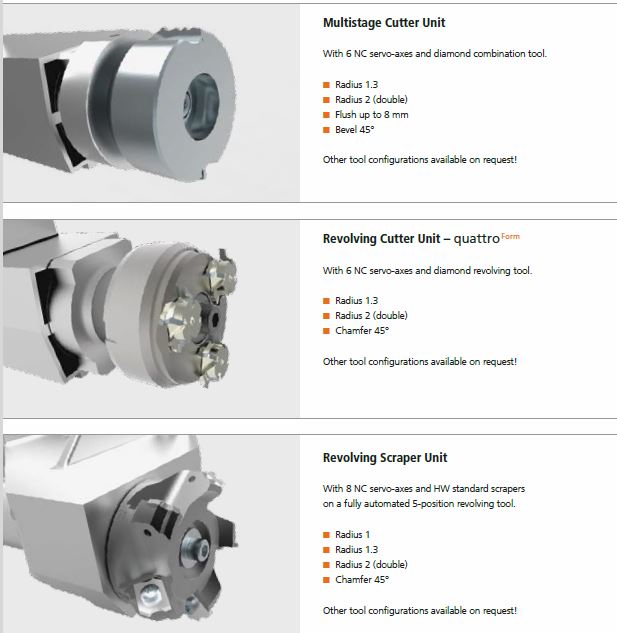 The HOLZ-HER solution for laser edging – Lumina with Ltronic from HOLZ-HER GmbH on Vimeo.
GLU JET – Zero Joint with PUR (Metric) from HOLZ-HER GmbH on Vimeo.