MARTIN T60A
The T60A - the perfect introduction to the world of premium entry-level class saws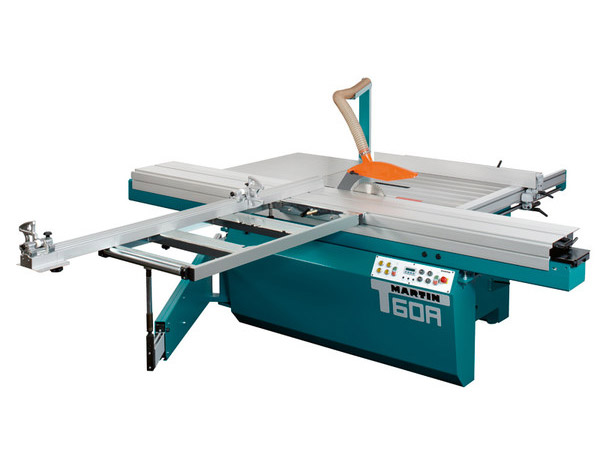 ---
A smoothly running saw blade, a smooth and precise guidance of the sliding table and a precision rip fence; all fundamental features that woodworkers see as the most important aspects of a high-quality sliding table saw.
The T60A can offer you this and even more.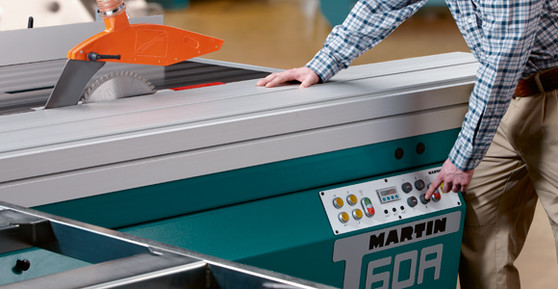 Operation focused on the essentials
The T60A nicely rounds out the MARTIN saw line. The operation of the machine is focused on the essentials, but still offers everything necessary for a premium entry-level class saw from MARTIN. Cutting height and angle are adjusted electrically via pushbutton with a digital readout for the cutting angle.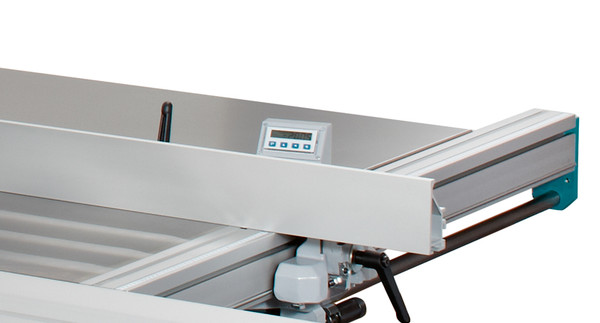 High-quality mechanical design
Like all the important mechanical components of the MARTIN saw line, the T60A's sliding table, cross-cut fence and rip fence provide maximum precision and long life. The sliding table is designed like you would expect a MARTIN machine should be: with a replaceable table lip and durable, highlyribbed, hollow chambered aluminum profile. Other key features include the smooth movement of the two stop elements along the cross-cut fence rail; both of which.
Electrically adjustable scoring unit
With the T60A system, the scoring position and scoring height can be adjusted quickly and easily via pushbutton. As is the case with conventional systems, the scoring width is adjusted with shims. Lifting and lowering the unit is done pneumatically. Depending on the task at hand the unit can be switched on and off without losing precious time and the settings can be stored.
Manual rip fence adjustment
On the T60A the rip fence is adjusted manually to a scale. Standard features include a precise fine adjustment and mounting rack for the fence when the fence is removed from the table. The fence's sophisticated guide system with four grooved ball bearings ensures long-term reliability.