HOLZ-HER EVOLUTION 7405
Unique Versatility and Performance
---
5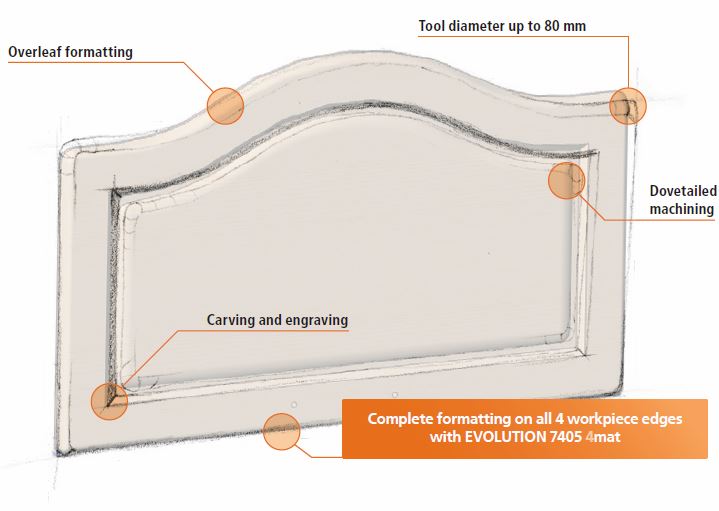 The technical data for the EVOLUTION series speak for itself:
Workpieces with height of up to 920 mm and unlimited length can be processed with the smallest possible space requirements.
Possible material thicknesses of 8 to 70 mm make the vertical machining centers from HOLZ-HER all-round machines for producing everything from drawers to body parts, furniture fronts and rear walls; in short complete machining of all your products.
Short cycling times and extreme precision, because workpieces with lengths up to 1,500 mm can be machined without reclamping.
The solid design of the EVOLUTION series guarantees you maximum machining quality.
Unique. Precise. Compact.
Use the capacity of a full-fledged CNC machining center that takes up less than 5 square meters of floor space.
Machining of panel material with length up to 3,200 mm, width up to 920 mm and weight of up to 75 kg without additional extensions. Even workpieces with dimensions up to 200 x 70 mm are no problem. Fully automatic workpiece thickness adaptation from 8 to 70 mm – without setting up anew.
User-friendly CAMPUS/NC Hops software. Intelligent vacuum clamping system is easy on material – patent pending.
Drilling with grooving saw as standard feature. Powerful milling spindle with ceramic bearings.
Precision direct drives with exceptionally high dynamic acceleration values for extremely high productivity.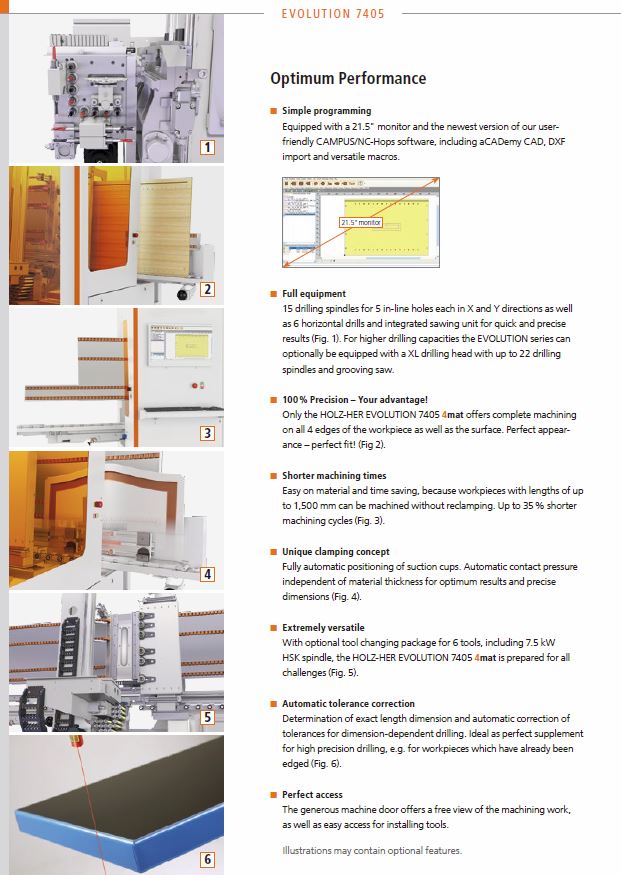 CAMPUS – The user-friendly HOLZ-HER Machine Control System
CAMPUS aCADemy is a full-fledged, high-performance CAD/CAM software package with versatile import features.
In addition to variable programming, 3D views and simulations, the NC Hops editor offers full Z-axis interpolation and a text editor.
"Easy Snaps", adjustable parameters and wellconceived macros additionally simplify and speed up program control.
The work center shows the occupancy of the machine table. Tools, drilling heads and routes are automatically optimized over the workpiece as a whole and the machining times are calculated.
The MT Tool Manager allows clear, graphic set-up using "Drag & Drop".
Including sequence simulation.
Open software architecture allows simple incorporation of existing data and connection to a wide range of branch, design and CAD/CAM software.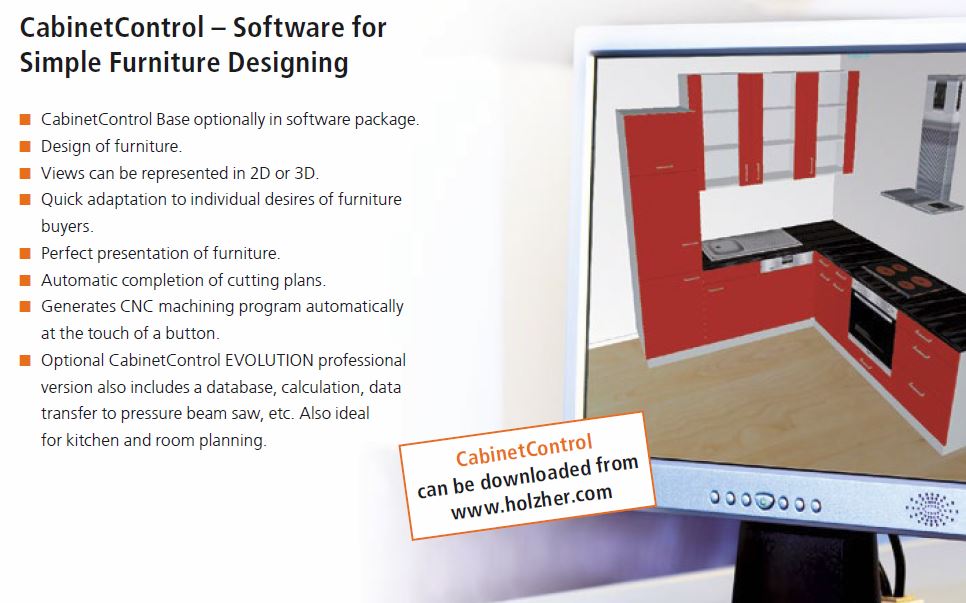 The EVOLUTION 7405 4mat from HOLZ-HER – Vertical CNC-Machining Center (Feet) from HOLZ-HER GmbH on Vimeo.